At present, writing a memo is considered an archaic form of art. Taking into account the fact that people can quickly disseminate information with the help of emails, cell phones and other modern means of communication, it seems that there is no need to use memos. Sounds pity, as a properly constructed business memorandum can cut through unnecessary bureaucracy and deliver the messages about different aspects of a company work to recipients in a comprehensible manner.
It is worth admitting that memos are preferred to emails when it goes about circulating the information about the company policy, change of executives, etc. Thus, how to write a good memo? Let us have a look at the steps highlighted below to get the answer to the posed question.
What is a Memo? Expert Information
Before starting producing such a piece of writing, it is necessary to respond to the question: "what is a memo?" It is considered a flexible means of communication that is often utilized in the business area. Its main function is to spread information about different issues. According to the definition, a memo is a succinct message or report sent from one person/company department to another.

A memo definition, which is quite simple and clear, is not the only thing one has to know to create a good memo. One has to be also fully aware of the details about the memo writing format.
0

Preparing academic
papers

0

Completed academic
papers
Helpful Advice on How to Write a Memo
Coherent structure, proper format, clear and informative content are the points one should keep in mind when thinking about how to write a memo.
In order to fully understand the memo writing algorithm, let us discuss each of its steps in detail.
It has to be concise, focused on the matter under consideration, and put at the top of a page. Apparently, you crave your notification to stand out among a huge number of other messages and emails. In such a case, you have to make your title directed at the recipient(s).
How to Order from Our Service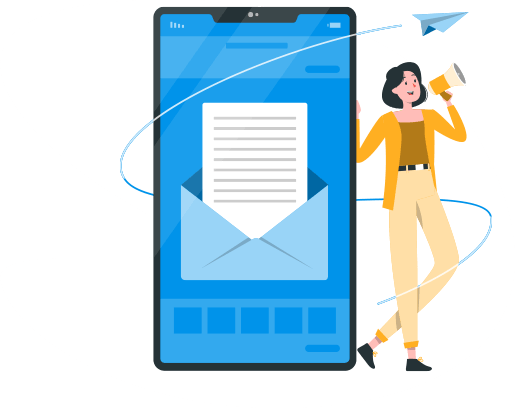 The date shows both when a memorandum has been created and whether it is urgent or not. In case of urgency, the addressees realize that the data presented in a memo demand particular attention.
Point out the recipient with "To"
The field marked with "To" shows who the memo is sent to, i.e. an employee or the whole department. This line can be structured either alphabetically or by a title.
includes absolutely all the peculiarities
of writing we provide
urgent writer assigned
detailed plagiarism check
urgent writer assigned
detailed plagiarism check
advanced writer
The line marked with "From" shows the author of a memo presenting his/her name and title. In order to highlight the importance of a memo, they insert the sender's signature (initials) into the title. It usually occurs when different types of memos are written from a subordinate to a supervisor who in their turn approves a memo with a signature.
A professional memo should have a clearly indicated subject presented in a respective line of a memo form. In such a way, you can be sure that your message will be noticed at once.
This part should provide detailed information about the matter in question. It has to be comprehensive and logical. The most essential is the first line which sets the tone for the rest of a memo. In order to make the body understandable, it is worth dividing the text into brief three paragraphs (more paragraphs may confuse readers). The last paragraph of your memo should call readers to action.
Original and
error-free paper
300 words/page
instead of 275
The last section of a memo might include the sender's signature located at the bottom of a page. Thus, readers will know exactly whom they have received a memo from. Nevertheless, it is more essential to end memo examples with a powerful statement encouraging readers to take the steps described in memo to achieve the set goals.
When to Send a Memo Sample: Learn More with Us
Don't hesitate to contact us!
It is important to understand when to send an email and when a memo sample. There are some cases, when sending a short email is enough. However, sometimes, creating a memo is more appropriate.
Thus, how to know when and what types of communication means to use? Using a memo is appropriate under following circumstances:
When you need to make your message effective. Emails must be the most convenient communication channels when it goes about a speedy delivery of information. Nonetheless, unlike emails, memos leave readers with a lasting impression. If you are going to provide some important recommendations and describe significant issues, it is better to write a memo than an email.
When format matters a lot. It is worth opting to craft a memo if you need to make a specific memo outline, i.e. compile bulleted lists, draw graphs, and arrange headings specifically.
When you need to print your notification off. In case your message has to be placed on a special company board, used in some meetings, or arranged in the form of a newsletter, it is much better to produce a memo than send an email.
Keep in mind that it is unnecessary to prepare a memo if an email is enough. For example, if your message is brief or if you are on the move, sending an email with the help of your mobile device is more convenient than crafting a memo. In this way, you will be able to save your time, as you will not need to spend it on formatting.
More Useful Hints on Creating Quality Memos
The points presented below will help you understand what to pay attention to, how to end a memo and make it spectacular.
Mind the company rules. The majority of organizations have their own templates for preparing memoranda. Use them and you will manage to create the memo attracting readers' attention.
Make your sentences and paragraphs concise and concentrated on the issue. Remember that the recipients do not like reading lengthy pieces of writing.
Utilize bullet points. It is easier to make your text clear and comprehensive and convey your message to the recipients by utilizing bullet points.
Call the addressee to action. It is of immense importance to end your memo appropriately meaning to stimulate readers to take the actions needed to reach the set objectives. Try to use the words and expressions that would motivate the recipient(s) to continue discussing the raised issue, etc.
Edit your piece of writing. It is obvious that no one desires to read letters, emails or memos riddled with errors. Therefore, you have to proofread your memo thoroughly to ensure it does not contain any mistakes.